Sailor Moon Theme!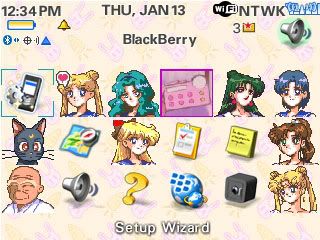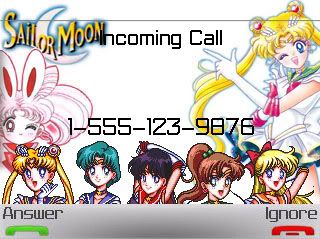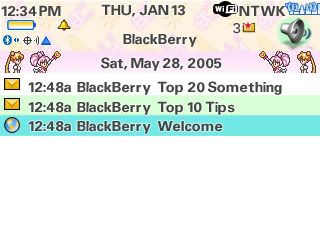 Features:
-You can of course move the icons around on the homescreen however you want.
-Different characters make up the icons on the homescreen. Characters who are Sailor Scouts "transform" into their sailor scout when you move the cursor over them.
-BB Messenger icon is the Sailor Scout communicator; when you cursor over that, a scout's face appears.
-Hourglass is a walking cat (Luna).
-New messages are indicated on the homescreen by the heart "word bubble" coming out of Serena's mouth and Darien's for email.
-Use it with a Sailor Moon ringtone!
OTA download coming soon!
Please do not host this anywhere else without my permission.
I hope you enjoy the first theme I've made!